Zoom into Charles Bridge, or a big version of it. Isn't it beautiful? I fell in love with it and really want to step my feet there. The bridge crosses Vltava River.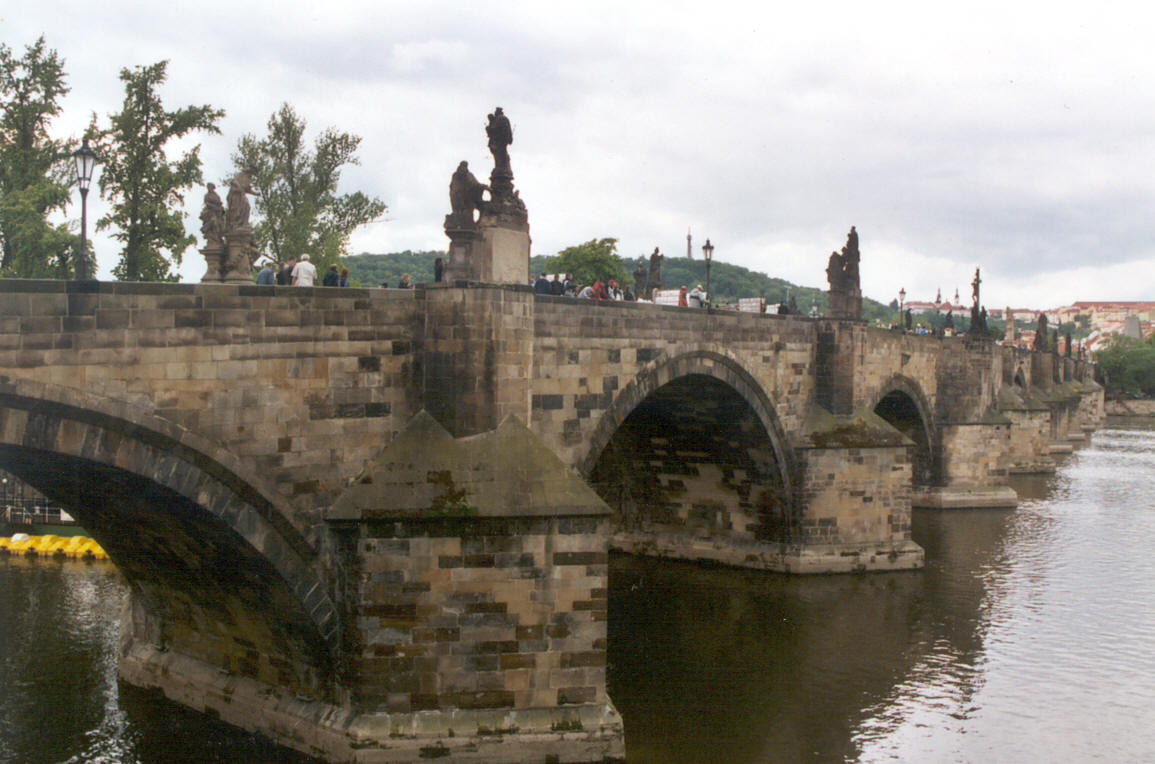 The Prague Astronomical Clock or
Prague Orloj
, a medieval clock!
Crowd in Prague, a lot of tourists there. The statues and buildings look so great although they are old-fashioned. From medieval too, perhaps.
Inside Prague Castle. OhmyGod, amaaaaazing, isn't it? More likely in the biggest hall of Hogwarts Castle yeah?
Information:
Country: Czech Republic
Most well-known-places: Charles Bridge, Astronomical Clock, and Prague Castle
I have placed Prague on my Private Tourism List if I want visit it someday. Looks so beautiful and amazing right? Wohoo, people said Prague is the most beautiful city in the world. Old city, actually. But the buildings and the streets are awesome :D